CÓMPETA PERLA DE LA AXARQUIA – ITS LOCATION, HISTORY AND SURROUNDINGS
Cómpeta (also known as the pearl of the Axarquia) :  The lovely white washed town (pueblo blanco) of Cómpeta is nested against the hills of the Sierra Almijara on a 50' drive from Malaga airport  and only 15 km away from the Costa del Sol. It is a not so well known area with many opportunities, away from mass tourism , with 300 days of sunshine year round and an average temperature of 20° C. The town offers astonishing views and the locals are open and friendly.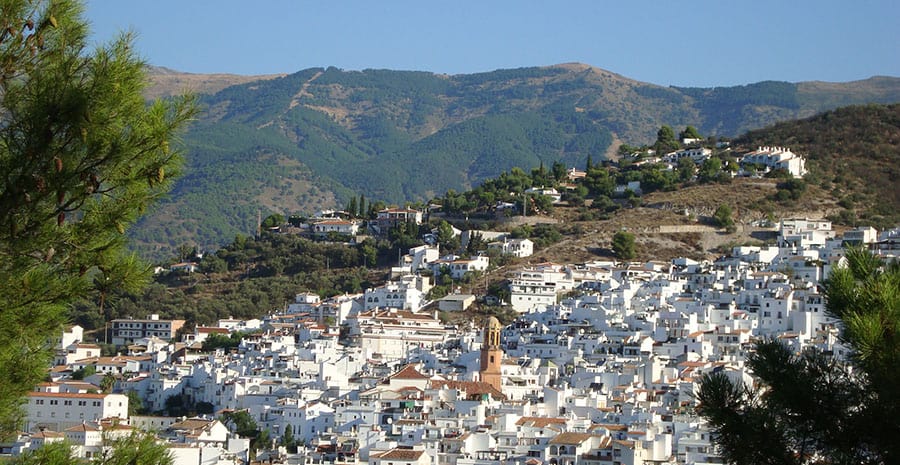 The history of  Cómpeta goes 2000 years back and has a roman origin. Its name is derived from latin Compita-Orum which means "crossings". The area was a place where Romans held their feasts and traded in commerce.; in the 15th century Christians and Muslims fought for the sovereignty. Cómpeta offers a spectacular view on Mount Maroma , with  2065 m the highest mountain in the Sierra Tejada. The town is situated at an altitude of 638 meter and offers astonishing views on both mountains and Mediterranean. The Nature park of Tejeda, in between Malaga and Granada, is literally on your doorstep.
Both winter and summer, people stroll through the narrow cobbled streets and have a rest on the terraces of the  main Plaza, enjoying the Spanish life rhythm. You can find all kinds of people of all nationalities here : hikers, locals, tourists, bikers…
The Sierra de Almijara just behind Cómpeta is a nature Park and the Walhalla for the hiker and biker. This is the real Andalusia, far away from mass tourism and skyscrapers but with the beautiful white sand beaches of the Costa del Sol nearby.
More south you can find beautiful  cliffs and bays with long sandy beaches. On a half hour's drive, Torre del Mar offers more than 4 km of white beaches, restaurants and bars. East of Nerja and only half an hour away, you can find  caves, beaches and the famous Balcón de Europa.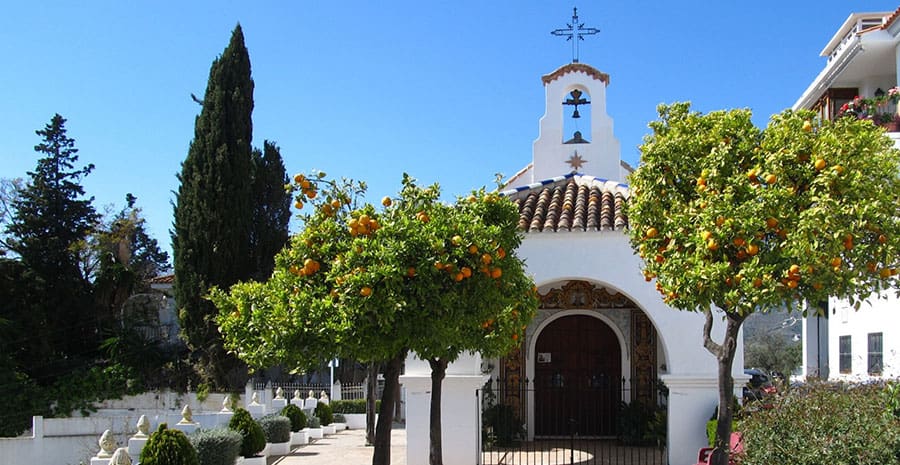 Bars & Restaurants : most activity is to be found on the main Plaza in front of the church. Various restaurants, bars and bodegas offer excellent drinks and food,  from the simple and tasty tapas till the exquisite culinary specialties.
Shops : in Cómpeta you can find all you need (meat, fish, bread, vegetables and other groceries). There are several supermarkets, souvenir shops, art galleries, bakeries, a fish shop, banks and ATM's. The local market on Saturday morning is a colourful weekly happening where you can find local vegetables, clothing, food and souvenirs.